Manufacturing
In any of our 3 plants: San Juan del Rio, Querétaro; Monterrey, Nuevo León and Guayaquil, Ecuador, we have the capacity to make manufacturing processes in the industrial chemical sector.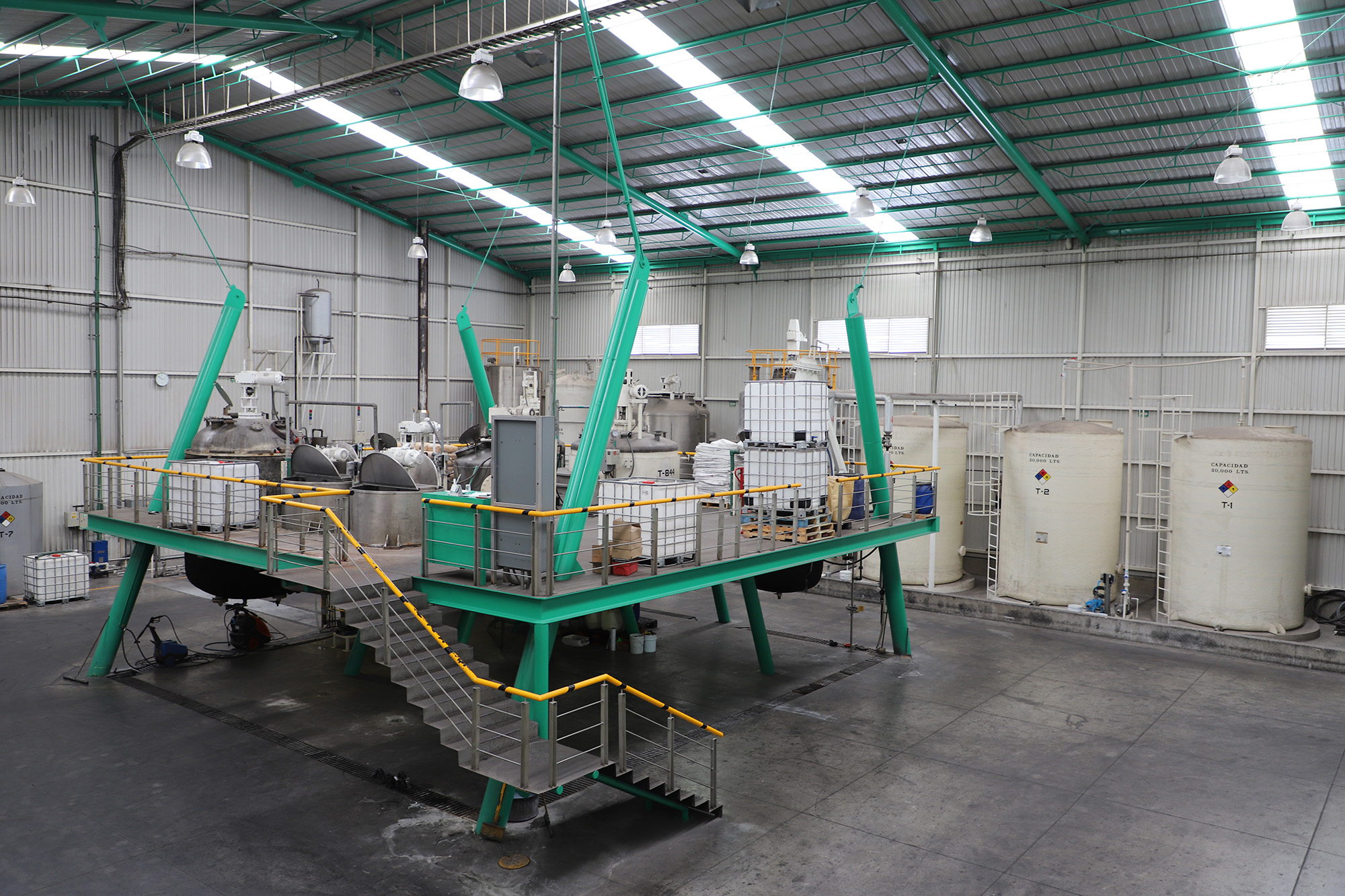 We can receive and store raw materials or finished product during the time that we work on the requirements, we pack the products in containers of different presentations, whether solid, liquid and powders, and we apply the required label. We can also participate in the logistics chain with our own transportation equipment or with one of the different freight lines with which we work.
We have highly trained personnel to support the process and final products as required by our clients. We are certified in ISO 9001:2015. To know the project requirements in detail ask one of our experts, we make it possible.
We work by signing strict confidentiality agreements.
More than creating products, we deliver solutions that promote improvements in everyday of people